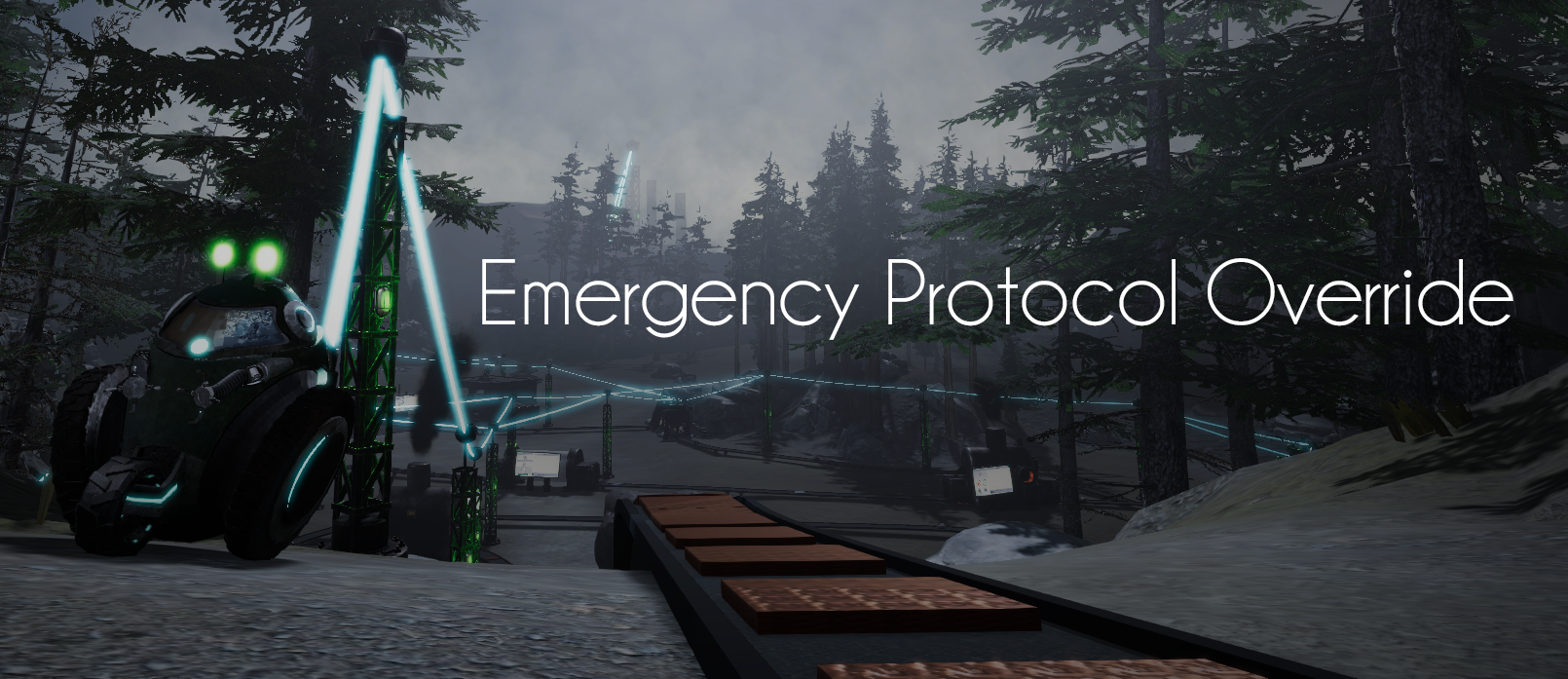 Emergency Protocol Override
Game Experience Survey
In this game you play a robot that came to life a long time after an unknown apocalypse. You have to maintain your energy connection, build efficient production lines and explore your surroundings to reach a distant goal.
The game is made for Windows PC and is played with mouse and keyboard. We also recommend playing with headphones because Olli really gave his all for the sounds and music :-)
Also, the game is in early stage of development, so bugs may happen. If you get stuck in the game and can't move, press R to reset your position.
The awesome sounds and music were made by Olivier Haas (https://haasaudio.de)
Download
Install instructions
Extract the zip-file
Start the game by clicking the *.exe-file
Comments
Log in with itch.io to leave a comment.
only complaint is that i cant seem to change graphics
is there a way to adjust resolution and graphic quality? say in those xml like files?
Question: there is no download file and the zip file does not work. Is it discontinued, or is something else wrong..?
It says it takes an hour, is that supposed to happen?
Nevermind, now it's going down. Probably just needed to establish a good connection to the server. Thanks!
It's 2GB. May take some time, depending on the connection. True
Played the demo, and I'd like to fill the survey too! I'll wait for the update. Really liked the concept and it already looks great. Music is on point too (robot sound are cute!) As others before me noted, I too, found the steering a little difficult / too sensitive when turning.

Thanks for playing. The survey is already offline, we're currently evaluating the results. Jeah, the controlls are really need to be improved. :)
the idea seems cool, the controlls are janky but playable, but the survey is down and i cant continue the game and se more than the start. is there a new survay, or does someone have the code?
We will upload a new unlocked version soon. Thank you for playing :)
The password is "Immersion".
I really liked the design of the robot. The screen on the backsite is a good idea, also the boost-function. I Think it would bei more comfortable if the cam were automatic. The atmosphere ist credible postapokalyptic but not to dark, i like!

Very nice start!
After 110min I crashed back into my life. Didn't make the dishes, still had my sleepingpants on and had to go out to pick up my daughter from the kindergarden :D
Tiny thing: The controls of the robot and camera are a bit difficult